SOS Oil - Waste Collection & Oil Services Brisbane
SOS Oil is an Australian owned and operated waste oil collection service provider. We're a family owned business with over 20 years' experience in the oil treatment and collection industry, we understand the ongoing needs of small and large workshops, and via regular pick-ups, we can ensure the smooth running of your business.
SOS Oil is an industry leader in sustainable waste disposal and waste management services. Our highly qualified team will collect, clean and recycle all oils and related products where possible; effectively disposing of your contaminated products.
Catering to a growing market in South-east Queensland, SOS Oil work in collaboration with our clients, we provide solutions that include the regular maintenance and collection of waste products, and we deliver services that meet your compliance needs, ensuring limited disruption to your business.
Our extensive fleet of service vehicles allow for small or large pick-ups, giving you more options to have your waste oil collected. By using our small vacuum trucks, we can service workshops with small work spaces quickly and effectively compared to the inconvenience offered larger trucks. This reduces disruption to your daily operations, and saves you time and money in the long run.
At SOS Oil we work together with workshop and operations managers to install oil storage and collection services, we offer cleaning and spill kits for sale, and install washer cleaners when needed.
Talk to us today to solve your waste collection needs.
Contact SOS Oil today if you need your waste oil collected
We offer waste oil disposal for collections in Brisbane, the Gold Coast, Sunshine Coast and Brisbane's north side. Our professional team of oil disposal specialists can pick up your used oil, prepare it for the recycling process, and keep your business performing to its full potential.
For over twenty years we've specialised in the collection and treatment of oil, and as a growing family business we care about the ethical treatment and recycling of waste oil and products.
Waste Collection Services
At SOS Oil we provide a wide range of waste collection services, offering a no obligation collection. Our service is customer driven, making contracts optional. We are happy to service your business when you need us, how you need us, and how regularly you'll need our service.
Using our diverse fleet of trucks, we can collect small or large quantities of waste oil and waste products all across South-east Queensland, and our small trucks can gain access to even the smallest workshop spaces, reducing down time to your workshop.
If you have any questions or wish to find out more info, please don't hesitate to contact us.

Additional Services Offered
Small waste oil collections, Collections outside our service area, Oily waters, Coolants, Sludge, Flammables, Oily rags & materials, Oily filters, Drum and IBC disposal.
We also can help set up your site with drums and IBC Tanks to help keep your different wastes separate.
If you have any questions or wish to find out more info, please don't hesitate to contact us.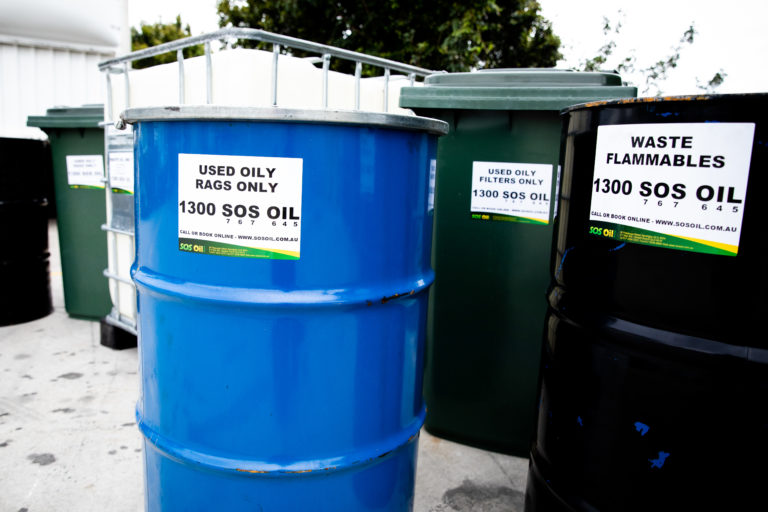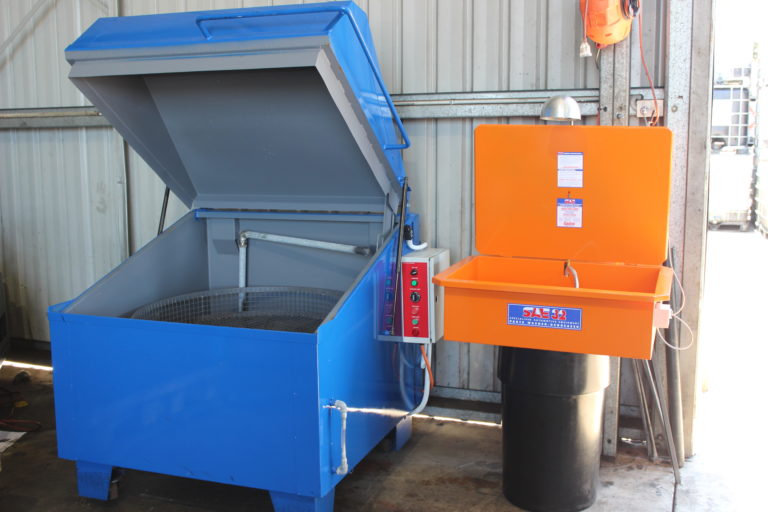 Hot Washers and Parts Washers
Looking at getting a Hot Washer or Parts Washer unit?
Or, do you just need someone to service your existing unit?
We cover it all and can help by setting up hot washer and parts washer units in your shop, choose to either purchase one or put it on a hire agreement.
We also offer regular services for our units and your existing units, including the removal and the replacement of the waste with new products. This service can be provided as a regular service, or as required.
For more information, please don't hesitate to contact us.
Had a spill and need someone that can remove the waste and also restock the existing spill kits or can help with the supply of any new spill products? We can help.
We are a distributor for spill products and can help with anything ranging from the supply or restocking of spill kits, to spill containment systems, cleaning chemicals, safety cabinets, absorbents, containment booms, bunding and more!
For more information, please don't hesitate to contact us.